The system consists of three main modules that handle the lease creation to monitoring the sales performance of the tenants in the shopping mall. The solution aims to help the mall management to effectively manage the tenants and the mall using the accurate data collected in the system. We also offer Outsource Service to the mall management to assist in managing the data from creating and maintaining the leases, and ensuring sales are collected accurately from the tenants, so as to achieve accurate analysis of data for efficient decision making by the mall management. 
Global Setting for Mall Buildings
Tenant Master Details Setup
Tenant's Document Master
Tenant's Lease Setup
Tenant's Lease Terms Setup
Lease Processing – Renewal, Novation, Termination
Data Analysis & Reports
There is at least 50+ reports/charts including exception reports
Dashboard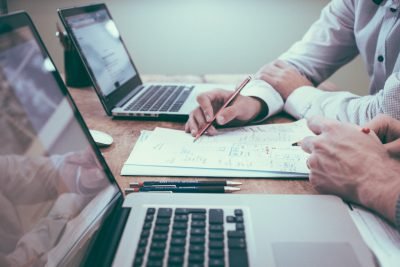 Rent Roll Analysis
Variance Rent Calculation
Rent-free Period Calculation
Why Choose Our Mall Management System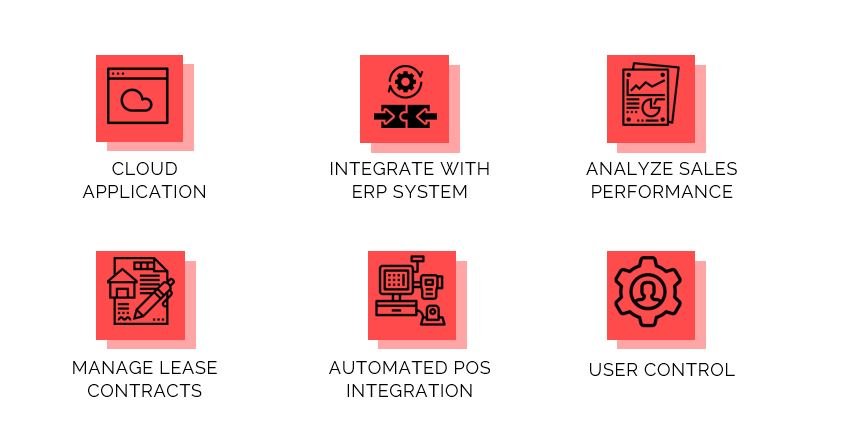 Tenant Point Of Sales (POS) System Integration
Hurricane Mall Management System version 5.10 consists of a host database and web application to collate and produce reports such as daily sales transactions collected from all tenants POS systems within the managed mall(s) either through LAN connection or Internet cloud service. A daily sales file (which contain transaction count and total sales for the day or breakdown of hourly sales for the day) is required to be generated by the Tenant POS system usually immediately after End-Of-Day closing is performed.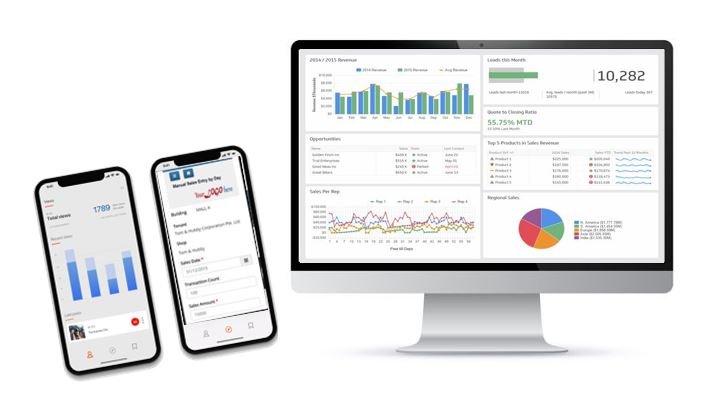 Having difficulties meeting compliance to generate and upload standard interface sales format from the Point of Sales System?
Check out our Tenant Portal that is capable of providing yet another avenue for the tenants to choose either to key in daily or monthly sales manually or upload the entire month sales using our standard Excel format or system generated interface format. The new Tenant Portal is built on top of a web friendly engine to provide mobility and convenience. Sales numbers can be uploaded anytime and anywhere through a desktop computer or mobile devices. Tenants may also logon to the system to check and verify the sales they have submitted to-date.
What's more? The Web Portal is capable for broadcasting event and activities happening in the mall with ease and convenience without having to send large attachment email to every tenants. Important information may be attached at the portal for download anytime and at anywhere!
Mall Management System Services
Data Centre And Cloud Service
Data Protection
High Availability and Accessibility Anywhere
No Infrastructure Costs
Direct Sales Upload from Tenant POS to Data Centre
Software As A Service (SAAS)/ Subscription Based Service/ Outsource Service
Usage based on Number of Tenant Records
Tenant Master Record and Tenancy Management
Recursive Billing and Third Party Accounting Records Interface
Sales Record Management
Data Quality and Troubleshooting of Erroneous Sales Data
Consultancy And Product Development Services
       DTS Semangat will work closely with you and will offer the best solutions for your business problem. We give 360° attention to your business problem and be assured that they are all taken care of.
During the discovery phase of the implementation process, our team professionally analyses business processes mapping out your current functionality where needed, helping you adapt to DTS newly designed functionality where desired, and mapping out changes where necessary to ensure that your organization can utilize the software to your best advantage. DTS will manage the project efficiently together with your team and ensure that the product is delivered on time and with top quality.
       In DTS, we engage in idea generation of a product, product design and detailed engineering & delivery. DTS has developed many products in Retail sector with respect to customer's need.
Property Management Consultancy
Retail Strategy Planning
Tenant Management Plan
Leasing Plan and Strategy
Lease Documentation and Administration
Marketing and Branding
Setup of Leasing and Marketing SOPs and Management Control Processes